A territory
...to discover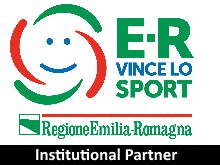 Comacchio
Comacchio has the most original and fascinating historical center of the entire Po River Delta area. Inherited from the ancient town of Spina, long competed for by the people of Ferrara and by those of Ravenna,
by Popes and by Emperors. It arose at the dawning of the medieval times, when its initial settlement was founding on a chain of small flourishing islands along the mouth of the river. Fishing and salt production where the source of its wealth, but also of its tribulations, causing conflicts with Venice. After the Estense family era, during the rule of the Papal States, the city was reborn. The best architectural and monumental interventions date back to 600's or 700's.
Today, Comacchio is a lagoon town that you will fall in love with it: it is elegant and genuine, filled with life while respecting and giving value to its history. It is a splendid area, where the light from the smooth surfaces of the water fills up the urban space. One of the most representative monuments if the Trepponti (Three bridges), symbol of this lagoon town. It is the fascinating starting point for an itinerary aimed at discovering the historical center of Comacchio. The "Colonnato dei Capuccini," formed by 142 arches sustained by 142 marble columns, unites the church of Saint Mary in Aula Regia to the center of the city. Established in 1647, when the city was able to survive the dangers of flooding, it was the Cardinal Stefano Donghi who wanted to raise this church as a sign of gratitude and devotion in respects to the Virgin Mary, and in order to offer a place for the citizens to enjoy.