A territory
...to discover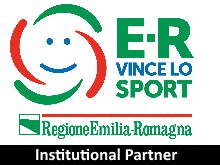 Polesine, the land of water
Polesine is identified with the province of Rovigo, an area that is situated between the low-lying banks of the Po and Adige Rivers. The area is inseparably linked to the rivers is a land of water, with surreal landscapes and various environments. It is an extraordinary natural stage where water moves majestically through flood plains and sand banks; where the Po River, with its delta, arrives peacefully at the sea with a maze of steams and rushes; a paradise for a varied fauna. The province of Rovigo unites a surprising natural habitat of the Delta wetlands with the rich cultural history in the cities. The history can be found its small towns, within the architecture of the villas, palaces and churches, in the museums, but also in the traditions, the gastronomy and the warmth of the people.
It is a territory rich with nature, history, art and culture, which is capable of offering many opportunities, many diversified itineraries. It is a place where one can enjoy a fantastic landscape while visiting places rich with art and culture. These places are located under the riverbanks, through water channels or next to a small stream. They are places in which history can be felt, thanks to churches, historical homes, palaces and villas, where one can imagine the rites, the habits, the daily life of people, of the families and of illustrious people that lived and worked in Polesine throughout history. These places are defined by water, the sea, the rivers, the delta, the Veneto Regional Park of the Po River Delta. This humid, internationally known park is one of the most important nature parks in Italy and in Europe, which is a sequence of landscapes, paths, and routes offering to the nature-loving visitor the opportunity to listen to the rhythms, smell the fragrances, and to have a unique nature experience.
Let's not forget about the ocean, with its large sandy beaches and deep sea floors, is ideal for a fun and relaxing vacation for everyone. We invite you to visit Polesine, to experience its welcoming hospitality, to enjoy the historical traditions and to taste the typical dishes that express a tasty simplicity. It is a territory rich with opportunities to be explored.